With online competition growing daily, every retail manager wishes they had more hours to deal with the day-to-day challenges. These include operation management, customer equity services and training and hiring of employees.
Fierce competition has lead to more time being spent on strategising and has thereby left decisive tasks such as employee management to last.
One challenge that is often cited by both the stakeholders involved here is the communication lag between management and shop floor workers, especially pertaining to salary-related matters.
Another such issue is the imbalance faced in scheduling by the employees.
With so much physical paperwork and checklists to review, it becomes difficult for the owner/manager to know that everything was done in the correct manner and on time.
Day-to-day operations are a vital element of retail companies. Checklists and reports are commonly used to reduce stress and automate processes. The point is to simplify these processes so you have a better understanding of what's happening on the ground floor.
SalaryBook Helps You Overcome The Aforementioned Challenges With its Easy To Use Mobile Application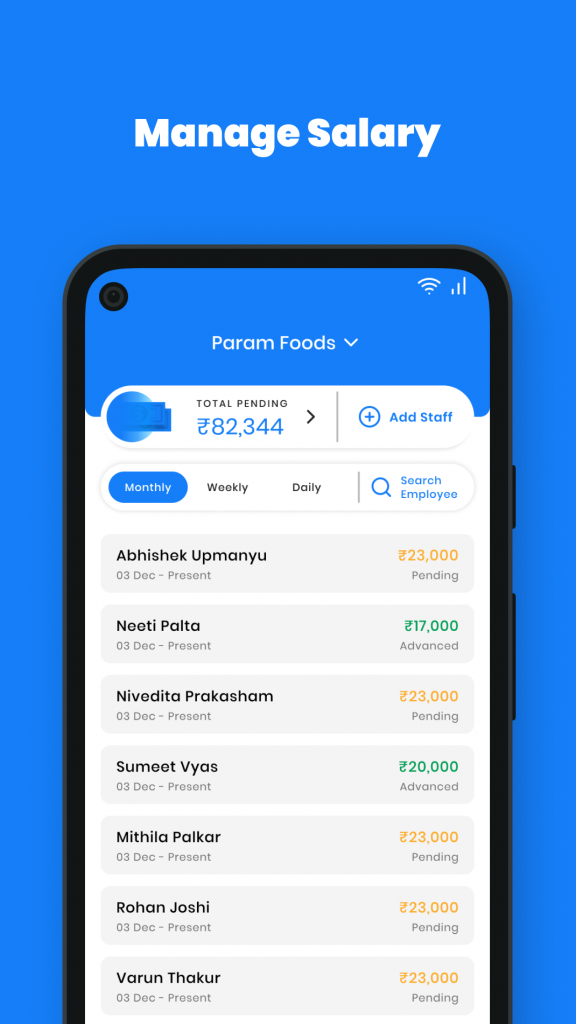 SalaryBook helps you to automate the daily operations of your retail business and gives you a full 360 aspect of your business. With SalaryBook, take employee management to the next level.
Go paperless and automate daily procedures with SalaryBook's platform. This 100% customizable solution can take any procedure that's run by pen and paper, spreadsheet, text messages, or phone calls, and easily creates a fully automated process that can be used from anywhere at any time. Everything you need to improve compliance, standardize operating procedures, and move your business forward is available in the palm of your hand.
With SalaryBook, track and manage employee work hours on jobs, projects, or anything else you need. SalaryBook also helps you to improve time management, comply with labour laws and make payroll processes faster and more efficient. Geofence employee tracking with SalaryBook's GPS location stamps. SalaryBook also allows you to schedule and tag shift attachments for your employees.
SalaryBook's dashboard is your everyday tool as a manager. Get visual and actionable insights about your business in easy to read pdf format and plan ahead in a better and secure way.
Download SalaryBook Now: SalaryBook: Staff attendance, pagar & work manager – Apps on Google PlayBy using SalaryBook, you can Easily Manage Staff Salary And Attendance. Salary Book offers a very easy to use and…play.google.com
For More Information, Visit: SalaryBook : Staff Attendance, Salary & Payroll Management AppLooking for a Job, Look no further! SalaryBook is the perfect Free Job Search Portal for all the Blue and Grey Collar…salarybook.co.in